by dyoshida on April 23, 2009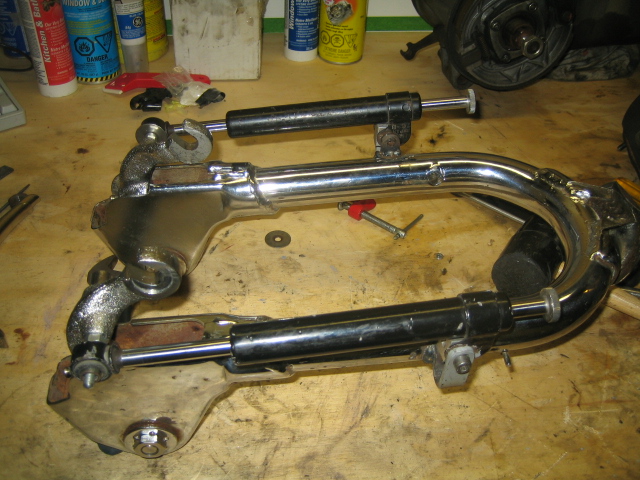 Just a quick picture of my forks. This Year I want to make sure that there is NO lambretta dive.
Went out and purchased the fork compression tool. No more jamming 2 screw drivers in the forks and covering your eyes. Also got the Drum style front links with damper attachments from Beedspeed.
Now we have to prime and paint them. I'm researching how to paint over chrome.
Niall