by admin on September 19, 2009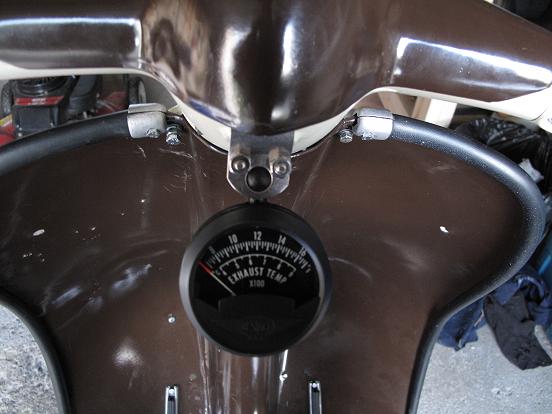 On the way to the Port Burwell Rally 2009 this year.  I had a seize on my Lambretta just 50 km from the site.  That really sucked.  I knew my bike was running hot, but not that hot.  I installed an EGT (Exhaust Gas Temperature) Gauge  from an Aircraft parts supplier in order to avoid a heat seize. 
In this setup I mounted the gauge off my headset with a bullet shell mounting kit.  The probe wire runs through the horn cast and clamped on to the exhaust.  You need to drill a hole in your exhaust.  The hole to the left side of the exhaust, so it does not get clipped from underneath while I ride.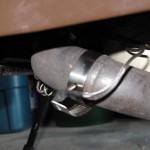 This is my anti blow up warning system.  This is a popular add on for those who like to ride long and hard.  I just like to ride without pushing home, or renting a UHaul truck.
David.